How to Link My NIN to My Airtel Line, has been a concern for Airtel users all over the country. Since, the Nigerian Communications Commission (NCC) has ordered that all unregistered (unlinked) SIM cards in Nigeria be blocked as of March 31, 2022.
However, if you have not yet linked your NIN to your Airtel number, it will be disabled. So, this means you won't be able to use that SIM card to make phone calls until it's connected. But, you can receive calls and also send SMS'.
If you would like to link your NIN to your Airtel line, you are in luck because you will discover all you need to know in this article.
Therefore, continue reading to find out how to link your NIN to your Airtel SIM.
Related: How to Transfer and Share Data on Airtel | 2022 Tips that Work
Frequently Asked Questions About How to Link My NIN to My Airtel Line
How to Register for NIN
Those who have yet to enroll for their NIN can do so at any NIMC Enrolment Centre. you can also do this at your favorite telecom center.
Here are simple guidelines for registering for NIN:
Complete the NIMC Pre Enrolment online form by going to the Pre Enrolment Portal, and then download and print the Pre Enrolment Slip.
Submit your application to the NIMC Registration Centre closest to you.
Finally, obtaining a NIN.
How to Retrieve Your NIN on Airtel
If you have already registered but have forgotten your NIN, dial *346#. Then, your NIN will be displayed on your mobile instantly.
Also Read: How to Borrow Data from Airtel | 2022
How to Link Your NIN to Your Airtel Phone Number
There are three ways to link your National Identification Number to your Airtel line.
You can, however, connect via the Airtel NIN Code, the Airtel NIN Portal, or the NIMC MobileID App.
These three methods are below:
Method 1: How to Link via Airtel NIN USSD Code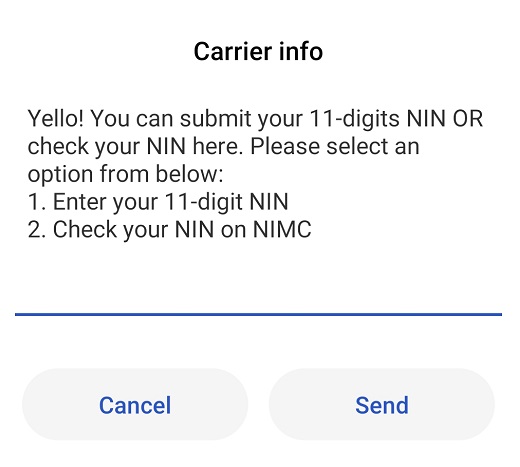 Follow the steps below to link your NIN to your Airtel phone number:
Dial *121# on the Airtel line you want to connect to.
Send "NIN Capture" by typing "1."
Send your 11-digit NIN number.
Now, wait for the confirmation message to arrive. Then, if you receive an error, simply wait a few moments and try again.
Related: How to Borrow Airtime From Airtel | 2022
Method 2: How to Link via Airtel NIN Portal/Online
Go to airtel.com.ng/nin/.
Then enter your Airtel number, whether it's a mobile phone, a MiFi, a router, or an ODU.
Then, click Proceed, and last, confirm the OTP code link NIN to airtel.
Insert your National Identification Number and complete the form.
Read: How to check Your Airtel Number In Nigeria
Method 3: Link via NIMC MobileID App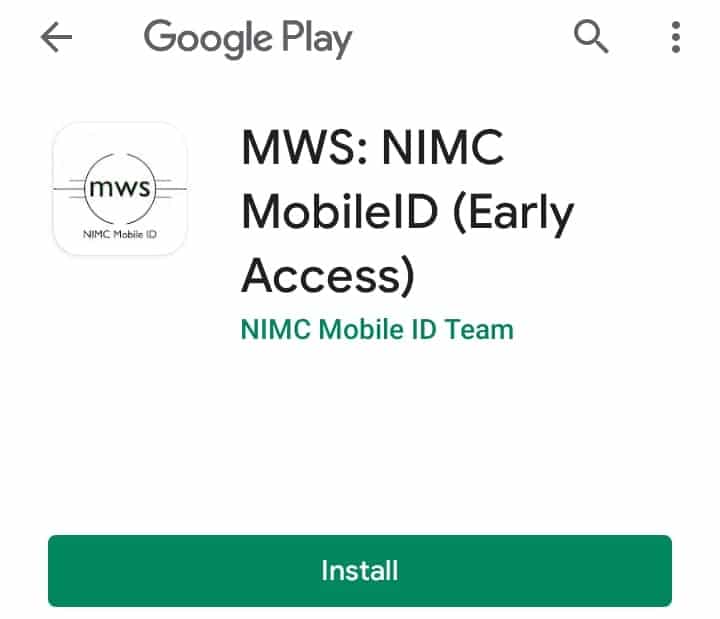 If you've tried the techniques above and still don't get a positive result, try the NIMC MobileID App.
Download the NIMC MobileID app from the Apple Store or Google Play (for Android users) (For iPhone users)
Open the app. You will be asked to input your NIN and mobile phone number. Fill in the necessary information, and an OTP will be sent to the verified number.
Make a 6-digit Password/PIN. Choose something simply because you'll need the PIN to access your NIMC mobile app dashboard every time.
Tap on the LINK MY NUMBERS options on the NIMC MobileID dashboard to add and also Verify your phone numbers
Enter your Airtel phone number. Then, you will receive an OTP on your phone number, which you will use to verify.
Your Airtel SIM will be linked to your NIN after the number has been verified.
You may link up to 7 phone numbers with the NIMC MobileID app; however, each time you want to add a new number, you must submit an OTP.
As a result, maintain the line active throughout the connection stage.
Also Read: How to Check Your MTN number in Nigeria
What is the NIN Link Codes for Other Networks
The NIN linking codes for other networks are;
| | |
| --- | --- |
| Networks | NIN Shortcodes |
| MTN | *785# |
| Glo | *109*NIN# |
| 9mobile | *200*8# |
How to Submit NIN for Friends
You may also submit NIN for your friends and family by entering your information here or phoning *121#. Therefore, to discover the nearest NIN location if you do not have a NIN, dial *386#.
Conclusion
There you have it! You can now connect or unlock your Airtel SIM card using the methods described above.